Mid & South Pembs
25 March 2023: I'm sorry to say I didn't make the longlist in Labour's selection process for Mid & South Pembrokeshire. Thanks to all in the CLP who pledged their support, and those in the Welsh Labour Party who encouraged me to stand. Also to the voters who contacted me about the issues facing people in the county. We have to win here, so please get behind whoever is selected. If you're in St David's tonight come and hear me talk about the cost of living crisis. Here's the leaflet I'd prepared for Labour members…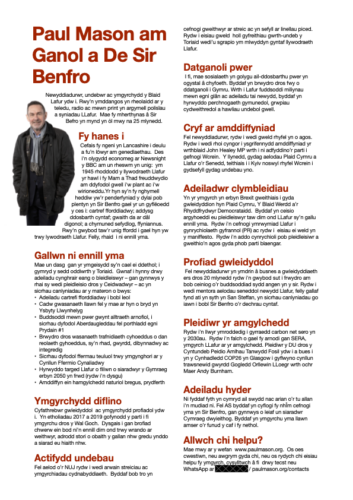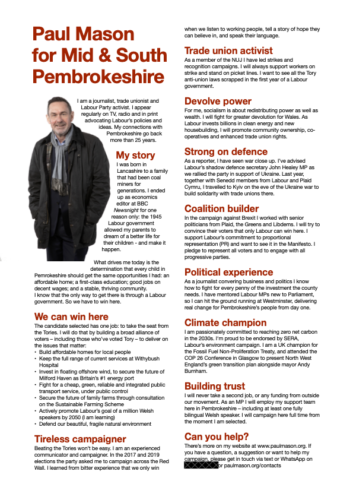 22 March 2023: The Celtic Freeport has got the go-ahead. And thanks to the Welsh Labour government the scheme has inbuilt guarantees on workers' rights, environmental protection and will get the same level of funding as schemes in England. The same goes for a green energy project in Anglesey, which also gets the go-ahead tonight. There's more about it here.
What it means: the project aims to incentivise massive investment in floating offshore wind in South West Wales, together with other clean energy sources including hydrogen. Done right, it could secure the future of steelmaking at Port Talbot and Milford Haven as a major energy port. It could supply large parts of South Wales with clean energy. Mark Drakeford, the First Minister, said:
"The Welsh Government has a clear economic mission to transform the Welsh economy, creating a stronger, fairer and greener future. The designation of these sites as Wales' first freeports will reinforce that mission, building on the significant investments and partnerships we have made in these regions over many years."
But the startup money secured by Welsh Labour is only the beginning. We'll need changes in planning rules, to ensure British-made steel is used. The Westminster government will need to take a steering role, to avoid the delays and investment glitches that have hampered other Freeport schemes.
Under the plan, Milford Haven will specialise in maintenance and supply of new, massive floating wind turbines, while Port Talbot makes them. But Pembrokeshire will also become a preferred site for new, green energy related businesses, including hydrogen and carbon capture.
The promise is of 16,000 jobs – and the task of the next Labour MP for this area is to make sure the jobs and skills training go to as many local people as possible – together with an upgrade to transport infrastructure and the all important housing that will be needed.
I'm still scrutinising the details, but tonight's announcement is not only good news for Pembrokeshire. It shows what Labour can do in power.
I've spent decades covering business, energy and industrial policy so – If selected by Labour – I'll be laser-focused on making sure the project delivers the jobs, wages, union rights, housing and environmental protection local people need.
Our mission is to make, cheap, secure, green energy a reality. Here's the chance. Let's take it.
Earlier…
16 March 2023: There was no mention of the Celtic Freeport bid in yesterday's budget. It's a major green energy proposal, linking Milford Haven and Port Talbot to produce electricity through floating offshore wind turbines. It has been championed by both local Tory MPs, together with Labour's Aberavon MP Stephen Kinnock. So what's going on?
I'm told may get the go-ahead by the end of the month, subject to discussions with the Cardiff government, which rightly insists that any plans should be consistent with Wales' net zero and fair work objectives.
I'm no fan of freeports. They can be an excuse for tax dodging and the denial of workers' rights. Maybe that's why Jeremy Hunt has rebranded them as "investment zones".
But floating offshore wind is a major opportunity for Pembrokeshire, a potential lifeline for the Welsh steel industry. It should help secure the future of Milford Haven as an energy port. So my instinct is to to make it work – and make sure we protect the fragile natural environment in the process.
Once Labour takes power at Westminster, anything the Tories agree to now could be folded into a Wales and UK-wide industrial strategy, where our major industrial centres work together – instead of being forced to compete with each other for tax breaks.
But…to make it deliver for local people, needs political willpower and know-how. And a level of commitment to the green energy transition the Tories just don't have. And that's what I will bring to this project as Labour's candidate.
How I'll make it work
If selected I will fight to make sure the jobs, training, infrastructure and research happen here – guaranteeing the benefits to local people. Above all we have to tie in the production of new wind turbines to investment in Welsh green steel – because with other major steelmaking countries modernising their production methods, trade unions fear that Port Talbot will be unable to compete without major government investment. Labour has already promised £3bn a year to make that happen.
I know from bitter experience – from Texas to Teesside – how hard it is to make the money generated by the energy industry flow into the communities that live alongside it. And how easy is it for protection of fragile ecosystems to be overridden in the rush for development.
It needs local politicians to mobilise people at the grassroots, to secure concrete guarantees, income streams and training so that local people benefit. It needs new micro-institutions, like community wealth funds. Because in a society like ours wealth never just "trickles down". It has to be channelled down.
And it needs careful, evidence-based protection of the natural environment.
A People's Audit
This week I was proud to receive the backing of SERA, Labour's environment campaign. That's a huge endorsement, from one of the oldest green campaign groups in Britain – recognition that I will always fight for justice for the communities and workforces who are facing change, and always fight to protect this beautiful but fragile ecosystem.
In particular, I support SERA's aim, together with the Co-Operative Party, of promoting community energy ownership, and co-operative business models in the green transition. I want to make sure that, as a cluster of local businesses grows around the project, we promote new forms of common and public ownership, and help them get access to finance.
With your help, I want to draw up a People's Audit – list of must-have outcomes from the Celtic Freeport/Investment Zone. If you have a question or concern – ask it here and I will try to get the answer from those involved. Above all on the #1 issue – where are the new homes and transport links going to come from?
Labour is pledged to spend £28bn a year on the green transition. I will fight to make sure Pembrokeshire – which got a big fat zero from the Tory Levelling Up Fund – is high on the priority list.
Mid & South Pembrokeshire needs a Labour MP who knows business, economics and climate politics inside out – with a strong record on climate justice and a fearless attitude to big corporations. With your help, I will put the people of Mid & South Pembrokeshire at the centre of decision-making if the project goes ahead.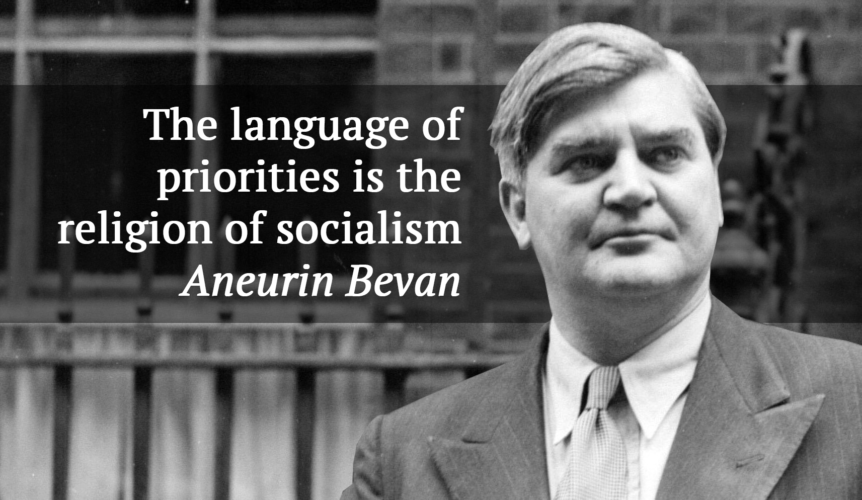 Here are the six big issues I'll fight for as an MP at Westminster. Click on the links to find out more – and let me know what you think.